As an important auxiliary equipment for doctors' diagnosis, medical ultrasound diagnostic equipment is of great significance for its durability. In addition, good after-sales service is not only when the equipment fails, but guiding customers to perform correct operations is also an important part of after-sales service. .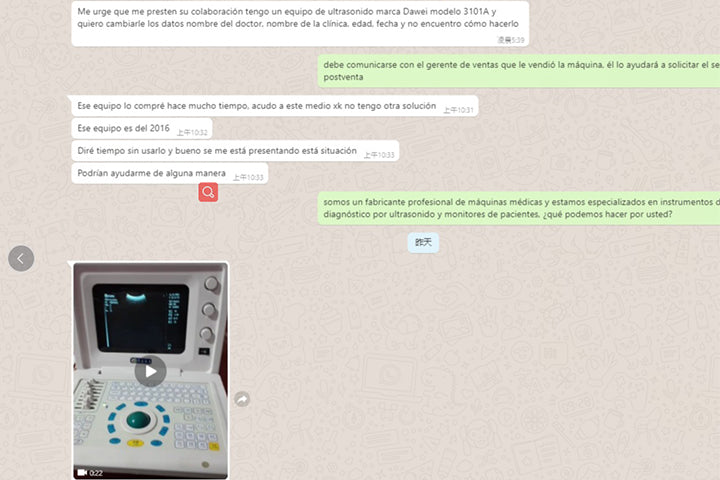 Recently, I received a message from a customer from Venezuela. He bought an instrument in 2011 from Dawei, and it is still in normal use today with no other problems. He came to ask for help only because he forgot where the button to set the data was. In the past 10 years, the machine he bought has been transformed into another model due to system and appearance upgrades, and there is no doubt that the after-sales service period has passed. But when he came to us again, our business manager was still very patient to solve the difficulties for him. After the problem was solved, he thanked us very sincerely and praised our products.
As a manufacturer of medical products, we not only produce and sell equipment, but also provide doctors with better "assistants" and services.